Co-op Young Business Leaders
The Co-op Young Business Leaders programme offers a substantive work placement as part of our triple BTEC Business pathway.
The opportunity is made available to Year 13 students, with the placement running alongside the course.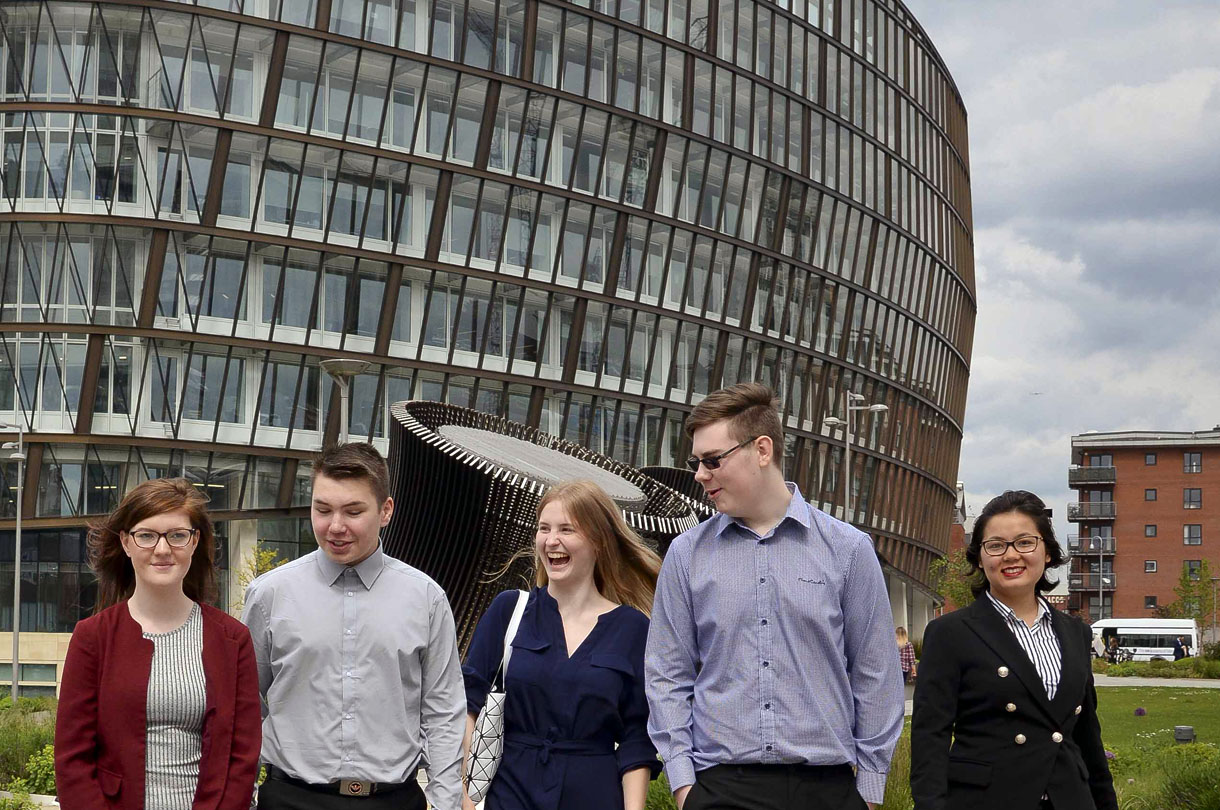 The course content is the same, but students also complete a work placement at the Co-op's Head Office, 1 Angel Square in Manchester city centre.
You will be hosted by the Co-op Business Services (CBS) Function, experiencing a number of rotations across different teams within CBS from Customer Services and Finance to Recruitment and Development. You'll get the chance to experience working in different business areas including Human Resources, Finance, Digital and Marketing. With your personal mentor, you'll work on live business projects that will help you understand the workplace and learn more about the next steps for you and your career. You'll get support from both your tutors at Connell, and the Co-op, and you'll learn presentation skills and interview techniques, as well as how to develop your CV. At the end of the course, all students are guaranteed an interview for relevant roles at the Co-op, which may be an Apprenticeship.
You will experience a real working environment and have the opportunity to 'get stuck into' value adding work and projects along the way. You will develop an understanding of different functions and business areas whilst developing your employability and key skills through meaningful experiences, linked to future careers and current curriculum too.
Alongside working within a business environment there's a comprehensive learning and development programme that you will follow too. It's woven into the placements and will help you develop your co-operative leadership skills and behaviours to support you moving into your career and next step beyond college.
You will develop both personally and professionally during the 6-month programme and will be supported by a mentor to reach your potential throughout.
Read about one of our Young Business Leaders from last year here.

OUR CO-OP
We're proud of our roots as the world's first consumer co-operative and that still guides who we are, what we do and where we're going today. We continue to grow because we support the community that supports us. We make sure our values are reflected in every single Co-op store and business. And, most importantly, we invest in the community, that's why we're proud to be the largest business sponsor of academies in the country
WHO WE ARE
We support our members, customers, colleagues and the communities they live in. So, as we grow, our communities grow too. Our values are reflected in everything we do, and as part of the Co-op Academies Trust, your education is based on our shared co-operative identity. Because what we do matters, our colleagues know they're part of something truly worthwhile. And as a student at Connell, you are too. It's What We Do.