RESULTS 2021!​​​​​​​

The cohort of students who joined Connell in September 2019 expected to complete their studies in the same way as every other group of students that went before. They had no idea what a challenge they would face. The impact of Covid-19 and the global pandemic on education and society more widely has been immense.
Despite these challenges, our students have enjoyed immense success and we are so proud of them!
Leavers 2021 – we all wish you the very best for your futures and look forward to hearing all about your successes as you make your way in the world. We are so proud of you! You have completed your studies in the most challenging of circumstances. Your effort, dedication and determination to succeed, in spite of all the challenges you have faced, have been an inspiration. All of us at the College wish you all the very best for your future.
I would like to take this opportunity to acknowledge the hard work of all our staff who have supported our students to succeed. It has been a year of huge challenges for all of us, and your commitment to our College and our students is awe inspiring. It is an immense privilege to be your Head of College. Thank you to all of you for helping our students succeed. Emma Soper, Head of College.
DATA FOR 2021
– Our BTEC results have been in the top 10% nationally for student progress in 2020 & 2021
– Our BTEC and A level results for 2020 and 2021 were outstanding for student progress and attainment.
– 85% of our A level courses showed progress in the top 10% nationally (ALPS 1/2) in 2021 and 43% of our A level courses showed progress in the top 1% nationally (ALPS 1) in 2021!
– 87% of A level grades were A*-C
– 56% of A level grades were A*-B
– Our progression rates to University are 34% higher than average for 2021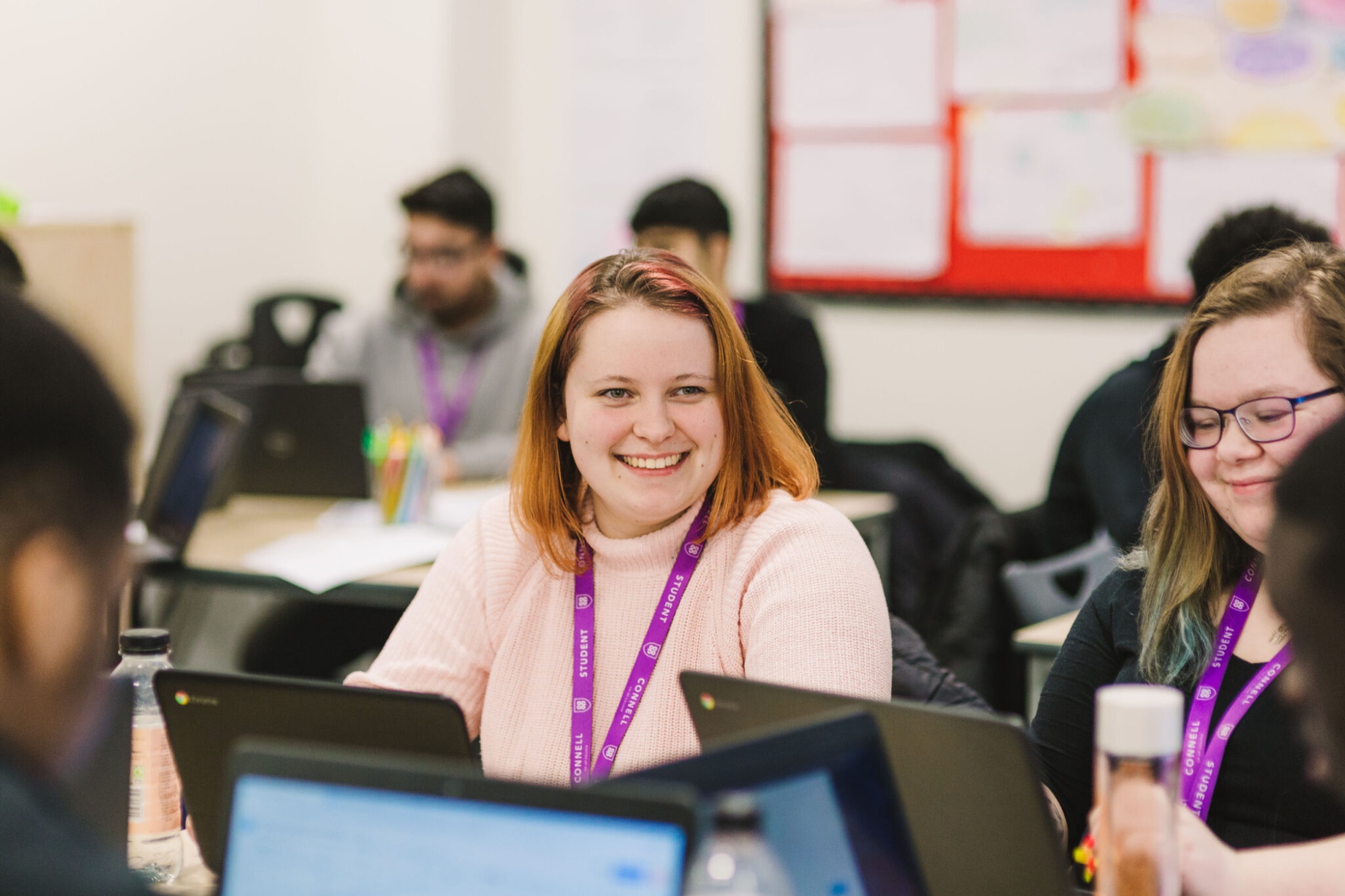 STUDENT SUCCESS STORIES:
Kasey Taylor
Course and Result: BTEC Sport Performance – D*D*D*
Destination: Attending The University of Sunderland for Photography, Video and Digital Imaging.
'I'm over the moon with the outcome of my past 2 years at Connell. Admittedly, it has been a tough year but my teachers have helped me finish and get to where I need to be. They have helped me imagine and create a pathway that I can't wait to branch off to. During my time at Connell, they had allowed me to take a series of photos for the CITC teams. I was able to use the collection of photos and use them to get into University. In addition to this, I've been able to make great connections within Manchester City. To conclude with some advice, you need to make the most of your time at Connell! I believe that you will make some lifetime long friends and be taught by quality teachers. Once and for all, I would like to thank Gary, Nick, Erin, Ryan and the Coaches!'
Bavneet Singh
Course and result: BTEC Level 3 Sport and Exercise Sciences – D*D*D*
Destination: University Academy 92 to study Sports and Exercise Science.
'Getting the highest grade possible is an amazing feeling as I have something to show for the hard work I have put in over the last 2 years. My time at Connell had gone extremely quickly. The teachers I had were great and they had helped me get these results by providing the support that they did. For future students I would say to make the most out of your time here as you will leave college before you know it.'